Well fed
Well fed
Our pet is definitely our favorite companion. In Austria, 1.4 million housholds have at least one pet. Cats pay up to € 400/year in feed costs. For dogs it varies between € 300 and € 700 feeding costs per year depending on the size. At AHT retailers of pet food find the best solutions for selling chilled and deep-frozen pet food.
Fresh and balanced food is becoming increasingly important for pet owners. Barfen, a form of food consisting of fresh or frozen meat, offal, boan and fish as well as fresh fruits and vegetables, is becoming increasingly popular.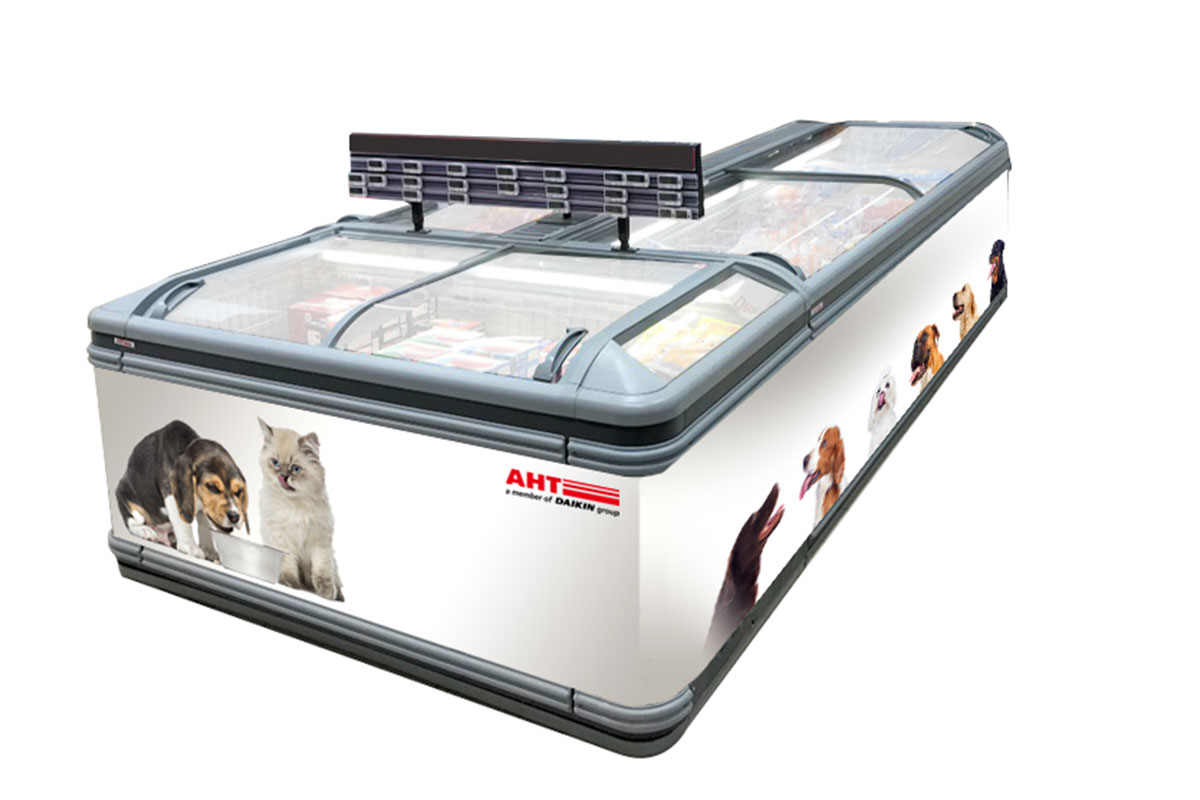 Barfen
A trend that retailers of pet food can no longer escape. With its special refrigerators and freezers, AHT offers the ideal solution for all fresh or frozen pet food products. With ist Plug & Play devices, AHT offers ready-made solutions that can be easily and quickly installed in any pet store. It is no longer necessary to install an ordinary houshold socket and the device can start operating. Thanks to the Plug & Play concept, the storage design can be changed at any time, as the devices can be repositioned again and again. In addition, AHT offers the possibility to have your device individually branded. Always matching your own shop design or brand. The AHT refrigerators and freezers PARIS and RIO are particularly popular for storage and sale. The PARIS model offers an optimal view thanks to the large glass surface and is perfect for the presentation of goods. RIO is the ideal device to present goods to customers that are also suitable for spontaneous purchases.
Due to the space-saving design, the chest can be placed individually in the room and still offers enough space for products. All AHT refrigerators and freezers are equipped with an automatic defrosting function, making cleaning easier and minimizing maintenance. An insight into suitable assortment and demonstration of the devices are possible at any time.
Futher information can be found at www.aht.at or make an appointement directly at sales@aht.at.