Service around the clock
AHT´s highly trained service team, together with the COOLPOINT partners, forms one of AHT´s most important quality pillars.
In September 2016, the AHT service department in Austria was established for Austria. The team around Martin Leimböck is now the first contact person for our customers in case of malfunctions or maintenance of the AHT equipment within Austria. Outside Austria, we work closely with our COOLPOINT partners, who take care of international customers.
Teamwork is of importance for the service team. Due to the independent way of working and the support of the technicians among each other, customer inquiries can be processed faster. The professional background of our technicians is a very good basis for the work at the customer´s site and is composed of different fields (e.g.: plumber, electrician).
Outside Austria, so-called COOPLPOINT partners are in place, supported by four service technicians international of AHT. With its independent COOLPOINT partners, AHT has established contact persons for international customers who know all the customers´ needs, advise them individually and always work with original AHT spare parts. The biggest advantage of COOLPOINT partners is their speed and efficiency. The AHT partner network has its own equipment and spare parts warehouse and a technical helpdesk.
Around 200 COLPOINT partners are active in more than 115 countries. This high-quality standard ensures a first-class network from which our customers benefit.
The newly created Field Quality Center is the interface between production and the market, providing date and feedback to improve the ongoing operation of our equipment. The team around Andreas Öttl in the Field Quality Center receives inquiries both from service partners and directly from AHT customers. The spectrum ranges from questions about technical support to maintenance questions and service requests.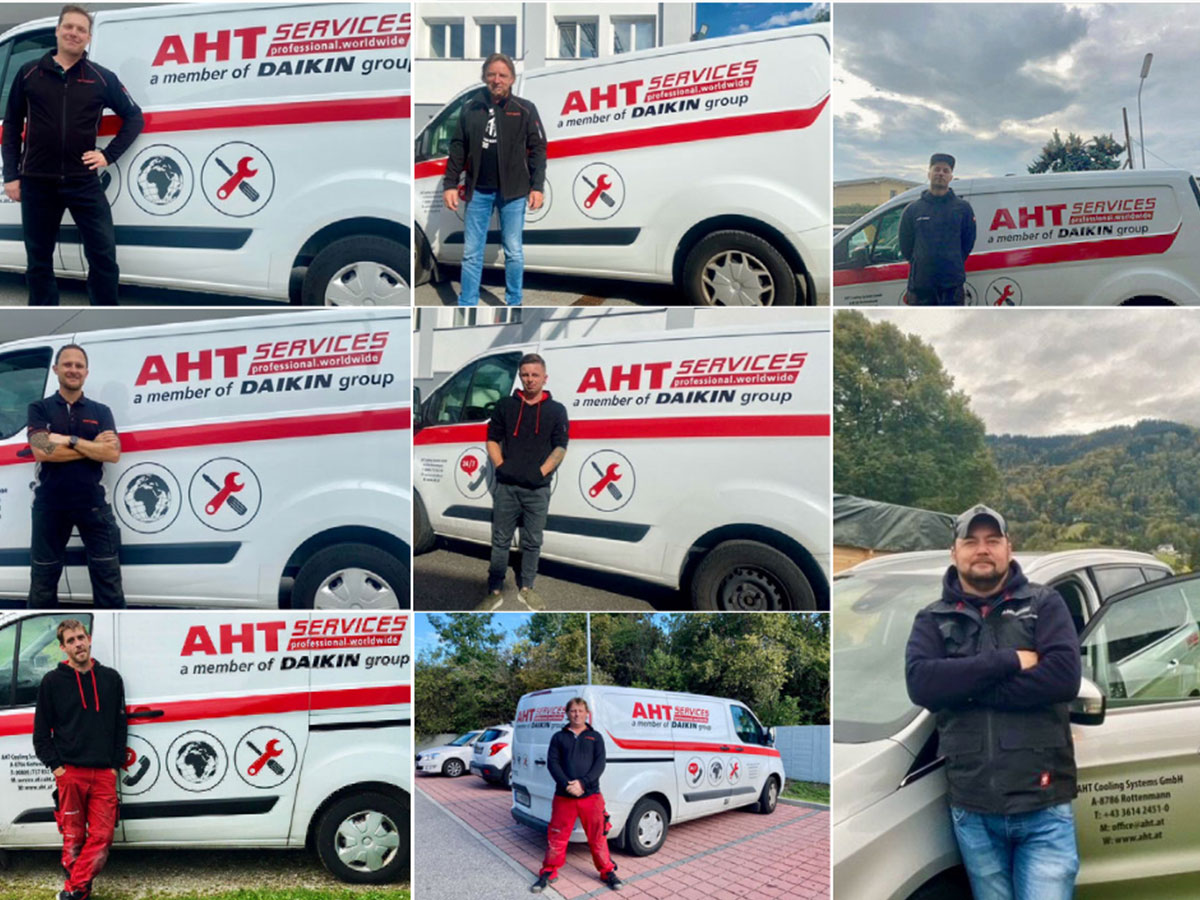 Higher service quality
The worldwide service and support network of AHT and its COOLPOINT partners is constantly being expanded to ensure even higher service quality and increased customer satisfaction.