KALEA FREEZE
KALEA FREEZE - maintenance made easy
Thanks to the plug-in concept, installing KALEA is quick and easy. Connected to a suitable power supply, the model is immediately ready for use. KALEA can be used as a stand-alone unit, and an island or as a linear wall installation together with other elements, individually adapted to a specific store design. KALEA thus offers the greatest possible flexibility when it comes to individual store designing. Thanks to the open Modbus system, existing controls can be integrated or taken over with a Modbus converter.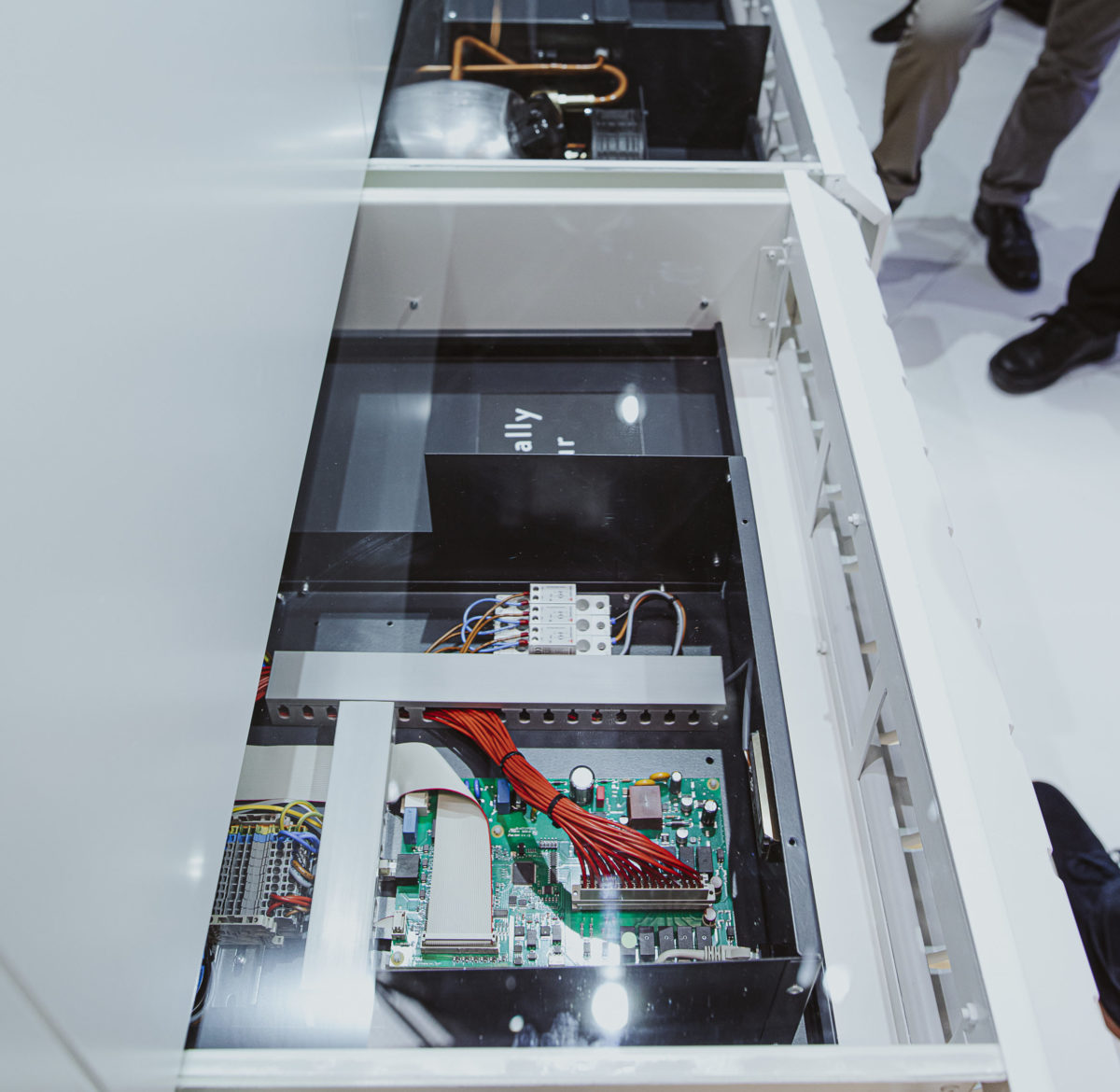 Innovative Technology
The KALEA is characterized above all by its innovative in-box technology. With this the entire refrigeration technology is built into a pull-out compartment on the floor at the front of the device. The in-box is equipped with quick-release couplings, which enable repairs to be carried out in the store without soldering and without any gas filling.
This enables optimal access to the refrigeration technology and thus simplifies maintenance and service. The duration of maintenance and service calls can be shortened by two thirds compared to conventional refrigerated shelves. The in-box can be removed and a new in-box can be inserted easily. Work on the In-Box can be carried out at a different location and operation of the device can be resumed immediately. Thanks to the programmed control unit, the previously defined settings are automatically adopted when the hardware is replaced and no software adjustments need to be made. With this, KALEA presents itself as a front runner in terms of service and maintenance as well as one of the lowest energy requirements on the international refrigeration technology market.
Thus, the KALEA not only sets completely new standards in terms of appearance and technology, but especially in terms of ease of maintenance and safety.

Compatible with the Active Monitoring System
In addition, the in-box technology is compatible with the Active Monitoring System (AMS) from AHT. AHT's Active Monitoring System detects problems before the customer notices them. The AMS is an essential add-on to all AHT products, which makes it much easier for customers to manage and monitor sites with regard to AHT cooling devices.
Insights into the KALEA in-box
Box with electrical components
Control display
Intelligent controller (identifies and selects the right settings)
Allows easy retrofitting
Condensing unit
Condenser (+ fan) Compressor
Refrigerant pipe connection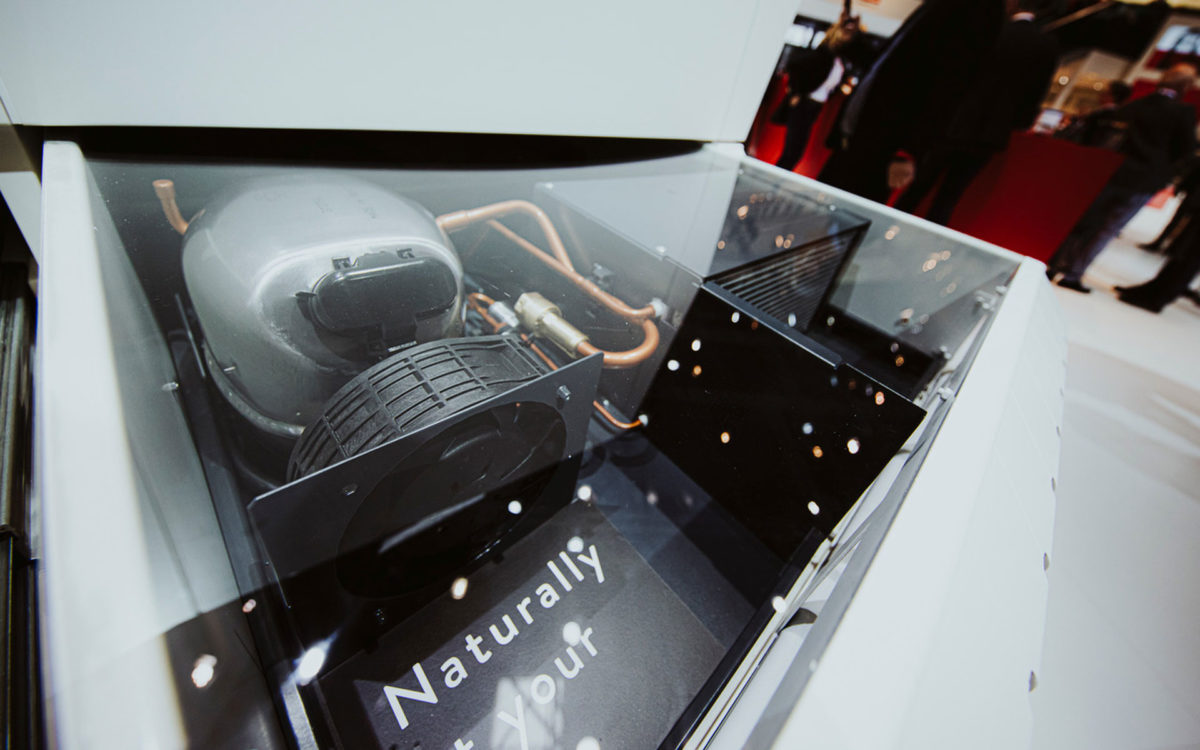 Advantages of the new in-box technology at a glimpse
01
In-Box Technologie
The complete refrigeration technology is installed in a pull-out drawer
02
enables quick and easy access for service and maintenance.
The drawer is located on the floor at the front of the device and enables quick and easy access for service and maintenance.
03
predictive maintenance.
The latest generation of controllers enables predictive maintenance.
Discover more about KALEA FREEZE Or arrange a demo appointment at sales@aht.at