Abordo central de compras. S.L
+30% energy savings in Abordo shop located in Museros (Valencia, Spain).
The company Abordo Central de compras S.L. is specialized in frozen food manufacturing and marketing for more than 35 years. They have three basic business lines: specialized shops, sales and distribution to HORECA and private direct sales.
In 2021, the complete refurbishment of the shop located in Museros (Valencia) was finished, replacing 43 linear meters of horizontal remote freezer with R404A with more than 50 MONTREAL & MONTREAL Slim units, adding up to approximately 115 linear meters of frozen products cabinets.
Overall management satisfaction with performance, efficiency and reliability is considered very high.
The installation process in no case, interrupted shop operations. The cabinets have been installed and a specifically programmed installation of 10 pieces of cabinets were performed. AHT's plug-in system is finally being extended not only to its own shops but also to its franchisees.
_Jahr der Installation
From 2018 to 2021
_Installierte Systeme
_ MONTREAL XL & MONTREAL Slim
_Projektanforderungen
Periodic replacement of horizontal remote freezers with R290 MONTREAL & MONTREAL Slim plug-in freezers
Thanks to the tangible results in terms of energy efficiency and usability, Abordo Central de Compras has decided to implement the AHT plug-in system in its entire shop network.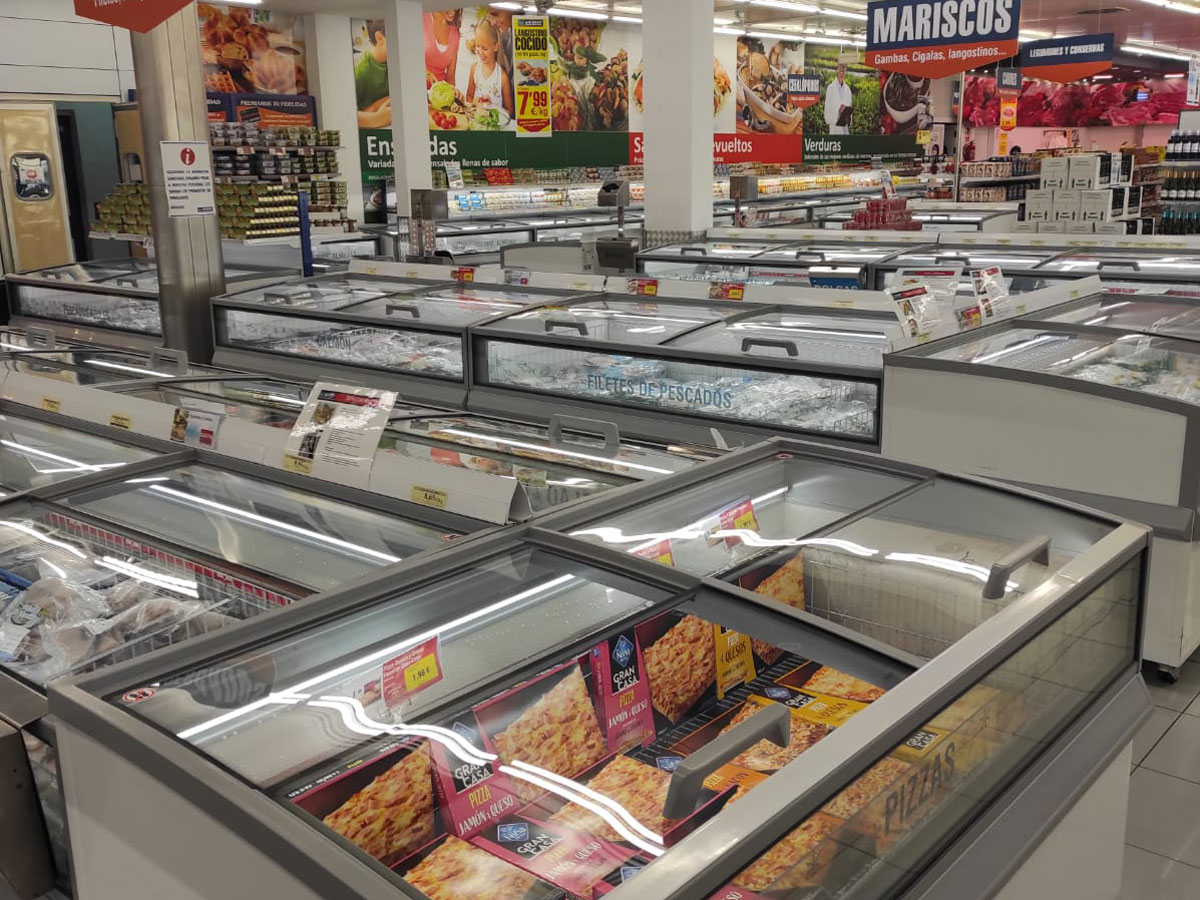 Almost two years after the full integration of AHT's MONTREAL & MONTREAL Slim equipment, the results are tangible:
From a remote installation with more than 80 kilograms of fluorinated gas R404A (potential global warming or GWP of 3.922) to an installation with 11 kilograms of R290 (potential global warming or GWP with a 20-year value of only 0. 072*).
Energy savings >30% on average per month.
Despite of a considerable increase in the number of frozen storage linear meters, the AHT plug-in system achieved savings of 66,797 kW. This comparison refers to the first half of 2018 (without AHT equipment) against to the first half of 2021 (100 % AHT).
Elimination of gas leaks and minimization of corrective maintenance. In addition, in 2018, the investment in these two items exceeded
€33,000.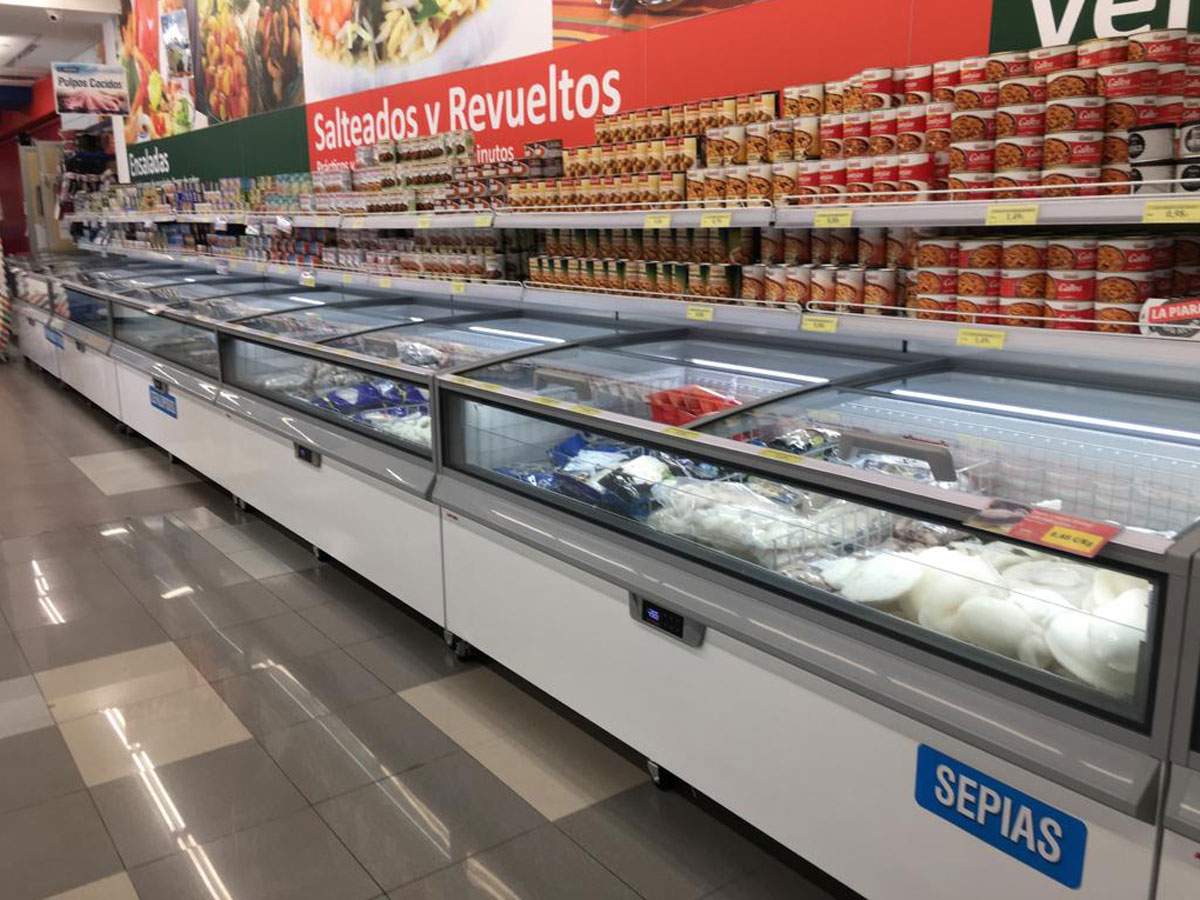 Consumption kW/month
(first six-months 2018 vs first six months 2021)